07/03/2019
MADE FOR YOUR RIDE - Episode 1 | KIRT VOREIS
Durability, Versatility or Mobility? For Kirt, riding in the high desert of California, with varying temps, sharp rocks, cacti, and the occasional zombie apocalypse, led him to select this kit. Like Kirt, you can mix and match our purpose-built collections to form a kit perfectly suited for your ride.
"Conditions can change quickly in the desert. Having gear that has complete protection from the terrain but can keep your temperature controlled is a must!"

Kirt Voreis – MTB Legend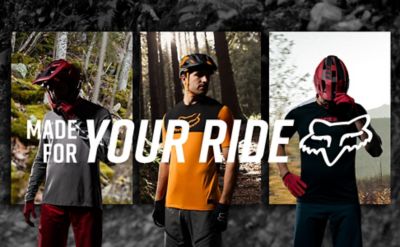 07/02/2019
SPRING 2019 MTB COLLECTION
Every rider is different, and no two rides are the same. So, to meet your individual needs, we created three purpose-built lines of gear – each providing you with a unique set of benefits. Whether you need gear with a focus on durability, versatility or mobility, we've got you covered. Use our all-new kit builder tool to create a kit tailor-made for your next ride. Use our all-new kit builder tool to create a kit tailor-made for your next ride.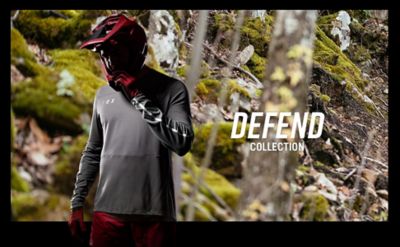 TOUGHER THAN DIRT
Rugged conditions, abrasive trail overgrowth, the occasional fall: These are certainties on the mountain. The Defend Mountain Bike Collection stands up to this trail-related wear and tear – ride after ride. Using super tough Kevlar fabric and reinforced taped seams, this range of MTB jerseys, shorts, and gloves will be the most durable in your arsenal.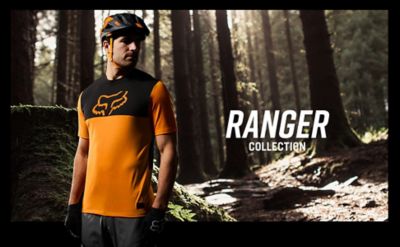 PERFORMS EVERYWHERE
The look and feel of your favorite t-shirt packed with technical features and cut for comfort in a mountain bike riding position. Introducing the all-new Ranger Mountain Bike Collection. With natural-feeling fabrics concealing technical features, this range of jerseys and shorts allows you to hit the trails on your lunch break and get away with it.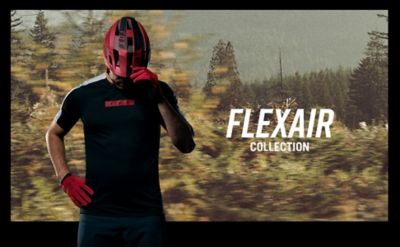 MAXIMUM MOBILITY
Flexair is our lightest and most breathable MTB gear. It's so light, airy and flexible, in fact, you might forget you're wearing it. On your hottest rides, the Flexair Mountain Bike Collection of shorts, jerseys and gloves will keep you comfortable with ventilation, advanced moisture wicking, and limitless mobility.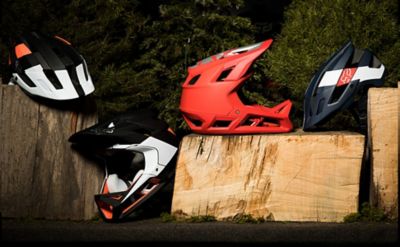 MADE FOR REVOLUTION
The introduction of the Proframe helmet was a radical new direction for the mountain bike helmet industry. Taking everything we learned from that endeavor, the Spring 2019 MTB Helmet Collection builds on the rebellion with a new version of game-changing innovation for riders in every discipline.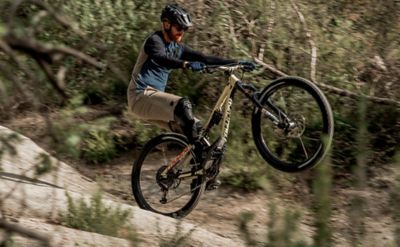 WELCOME TO THE ARMORY
Aiming for endless improvement, our design team gave our collection of mountain bike guards a serious update. Our best-sellers have been modernized with CE certifications, we've launched our revolutionary Fox F3 Armor, and a host of brand-new styles are here to fill any gaps. This collection of guards is our most comprehensive ever, featuring everything from hard-plated guards and pedal-friendly slip-on styles to armored shorts and base layers.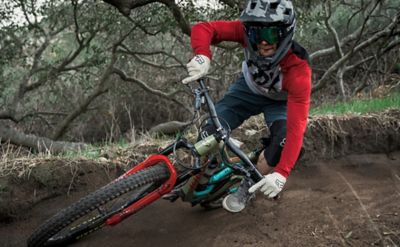 GET A GRIP
As the most important connection between rider and bike, gloves have been a focus for us since day one. For 2019, we've raised the performance level yet again with all-new gloves and completely re-engineered versions of some of our best-performing styles. Partnerships with iconic manufacturers Kevlar®, D3O™, and Clarino®, combined with a forward-looking design philosophy have resulted in an MTB glove collection which is truly made for your ride.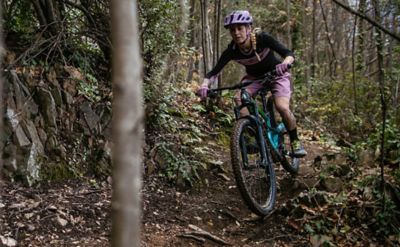 MADE FOR WOMEN
For women, by women. At Fox, we're lucky enough to work with some of the most talented athletes in the world. Our all-new Women's Collection is here thanks to intensive research and development in partnership with our women's racing team. This range features women's Defend, Ranger and Flexair Collections with a female-first design and specific fit.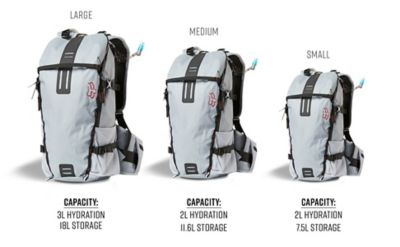 ALL-NEW HYDRATION PACKS
Fox hydration bags are designed to take you from your house to the top of the trail and back again. Every ride is different, so we offer packs in three key sizes - equipping you for everything from all-day epics to quick local loops. Select your perfect pack based on your individual hydration and storage needs.