Bike: Intense Carbon M16, Carbine 29'er, Carbon Tracer T275
National Number:
Years Pro: 19
Favorite Fox Racewear: All of Them ;)
Gear Size: L / 34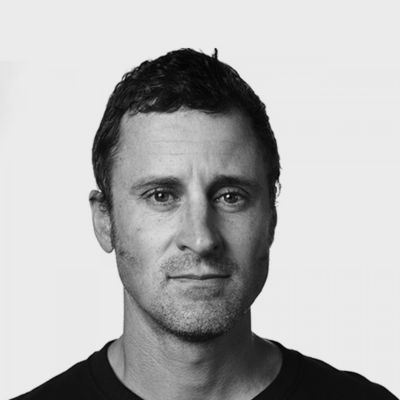 DATE OF BIRTH 1-3-1978
BIRTH PLACE Deception Bay QLD, Australia
RESIDENCE Deception Bay QLD, Australia
TEAMIntense cycles
FOX TEAM RIDER SINCE 2000-2007, 2015- Present
National Number:
Bike: Intense Carbon M16, Carbine 29'er, Carbon Tracer T275
TEAMIntense cycles
Rider details
DATE OF BIRTH 1-3-1978
BIRTH PLACE Deception Bay QLD, Australia
RESIDENCE Deception Bay QLD, Australia
Years Pro: 19
Favorite Fox Racewear: All of Them ;)
Gear Size: L / 34
FOX TEAM RIDER SINCE 2000-2007, 2015- Present
Chris Kovarik has been a strong figure and personality in the mountain bike world since he first bust on the World Cup racing scene in '98. Under his belt, he holds several national, international and world cup wins as well as track records, winning margin records and countless podium appearances at all levels of the sport. His aggressive riding and image make him a favorite witht he media and his skills on a bike are owed to his natural ability and years of dedication and experience.
Læs mere
Interview Questions
Where is your favorite place to ride? Whistler If you weren't a Pro Rider, what would you be doing? Pro Drifting/ Cars What are some of your favorite musical artists? Tool, Rob Zombie, Slipknot, Korn, Sevendust, Static-X, Devil Driver, Disturbed... What do you like most about riding for Fox? Fox is one of the original 2 wheel brands out there and continues to set the bar and produce the best product and athletes out there, I'm stoked to be back on Fox! What motivates you to ride MTB? Health, fitness, to leave my stamp on the sport, to create something out of it, every ride is different, there's always a different challenge so it draws me into it, it's satisfying, fun and at the end of the day its my job and I love it. As a Pro, what is your most proud MTB moment? In 2004, I sat the whole World Cup season out as I broke my leg and shattered my ankle in a motorbike accident. My leg was in a halo for 4.5 months and I was on crutches for 7 months, doctors obviously said I wouldn't race at top level again. 2005 season was slow as I was getting back up to speed but in 2006, I came back strong. I was struggling with team changes, but put my head down and won the Mt. St. Anne World Cup. It was a good feeling to silence the critics and prove people wrong.
Læs mere