Images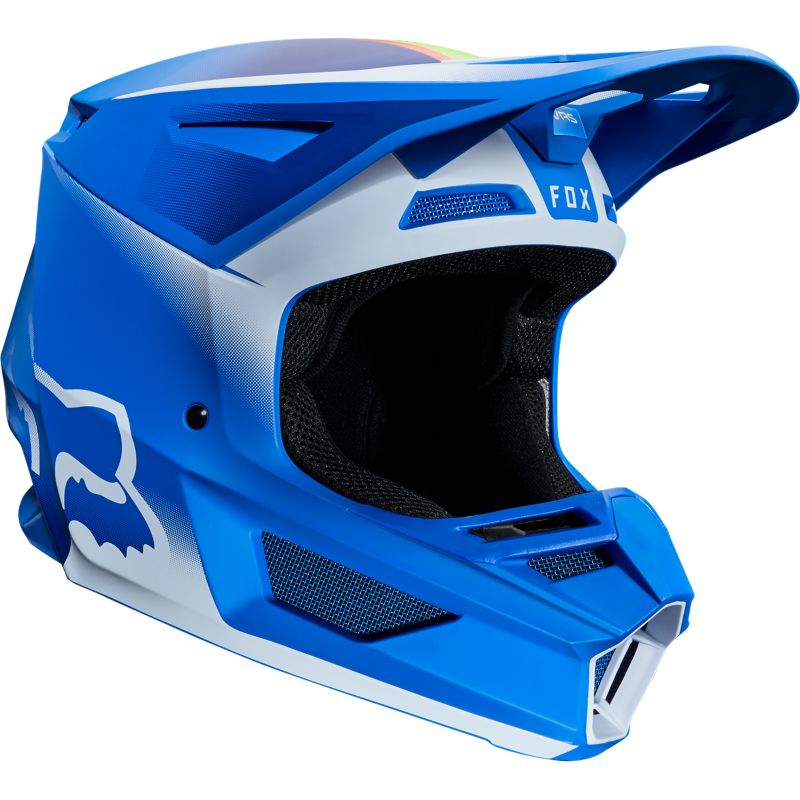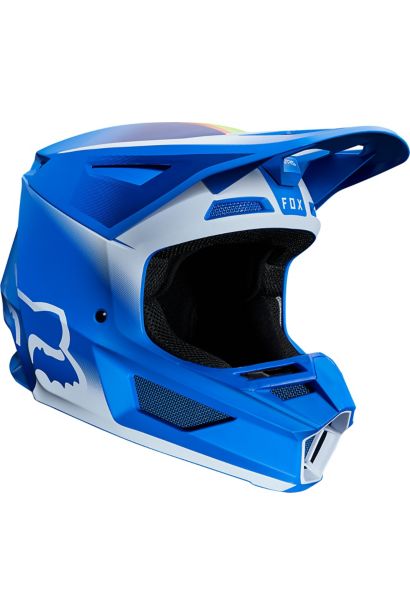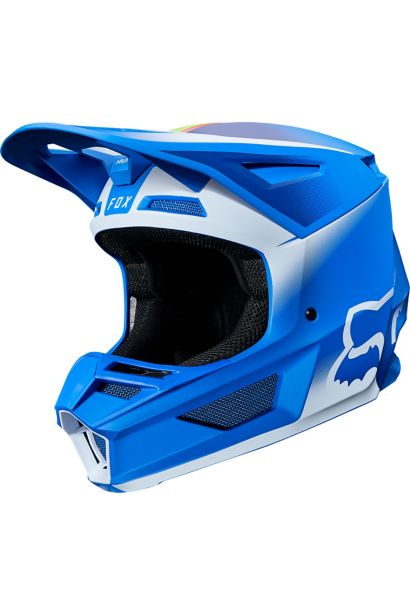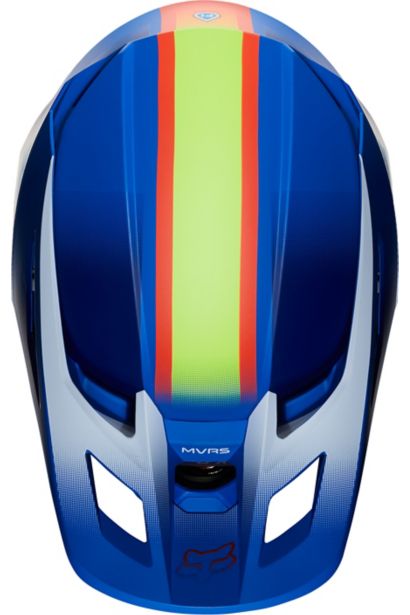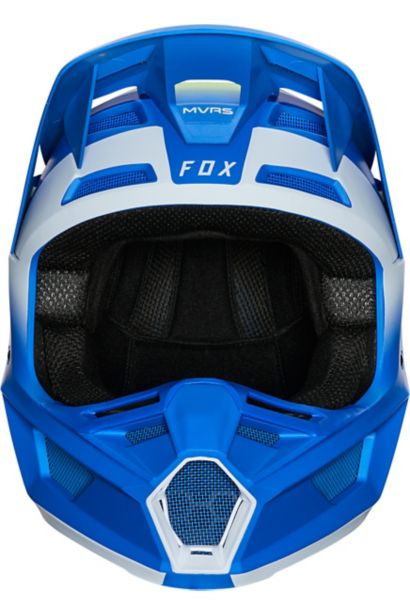 Fox V2 Vlar-hjelmen kombinerer ydeevne på topniveau med en ren, moderne og sjov æstetik. Den imiterede spraydåse-grafik tilføjer en ny dimension til det klassiske look. Med fire forskellige farvemuligheder er V2 Vlar sikker på at have en farve, der passer til dit personlige Fox-look. Hjelmen er over både ECE 22.05 og D.O.T.-certificeringer. Skallen i glasfiber giver slidstyrke, og en EPS-liner med dobbelt tæthed giver pålideligt forsvar til de hårde dage på banen.
MX-hjelmen har fantastisk ventilation til at undgå overophedning på varme dage på banen. Ti indgående og fire udgående ventiler giver frisk luft og lader varmen slippe væk. Dette system søger for kølende lindring fra den glødende hede.
Det nye system, Fluid Inside™, er designet til at hjælpe med at sprede rotations- og lineær energi overført til rytterens hjerne ved styrt  
Magnetic Visor Release System (MVRS) (magnetisk system til frakobling af visir) udløses i tilfælde af styrt  
Dobbelt densitet Varizorb™ EPS-liner for at yde forbedret beskyttelse ved at sprede slagstyrken på et bredere område.  
Let, sprøjtestøbt PC- og ABS-skal-konstruktion spreder impaktenergien i tilfælde af styrt  
Fire størrelser skal og EPS for præcis pasform  
EPP- / PU-hagebeskyttelse har lavere vægt, samtidig med at den hjælper med at styre energi ved slag  
Aftagelige, vaskbare XT2® komfortliner og kindbeskyttere er antimikrobielle og styrer lugt og transporterer fugt væk fra hovedet  
11 indgående 4 og udgående ventilationshuller for optimal luftgennemstrømning  
Møder eller overstiger ECE 22,05 og/eller DOT-certificeringer
V2

TECHNOLOGY & FEATURES

Fluid Inside

Fluid® incorporates a matrix of pods oriented around the head and attached to the helmet interior. By precisely decoupling or "floating" the helmet on the head, each Fluid pod matrix acts like CSF to manage linear and rotational forces acting on soft brain tissue.
features