Images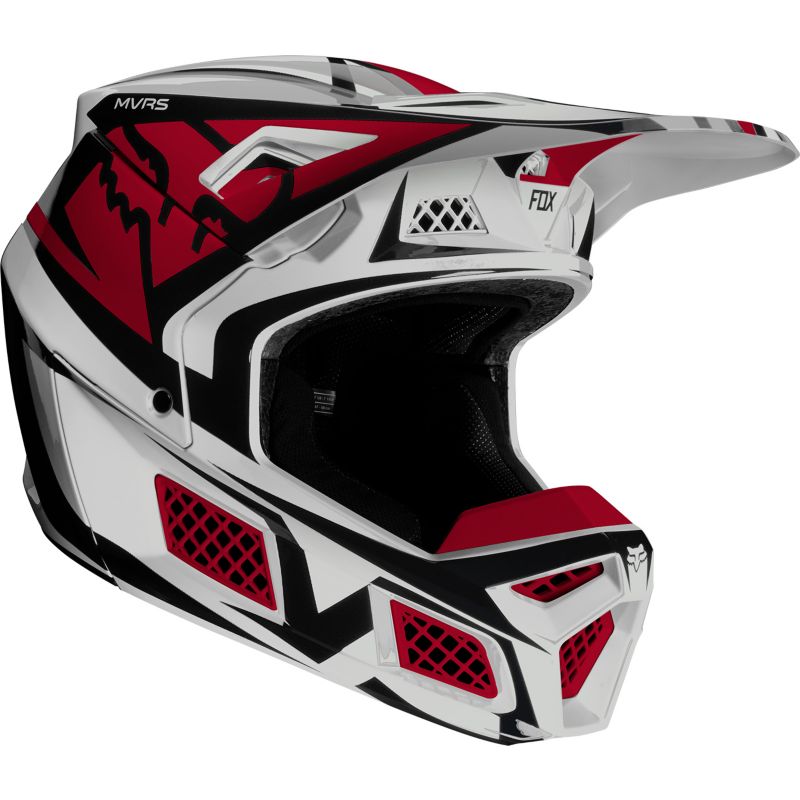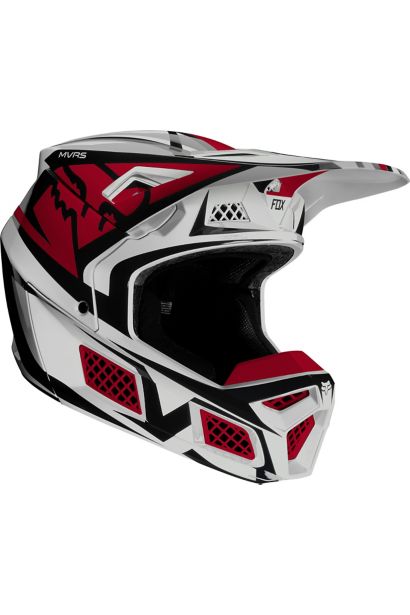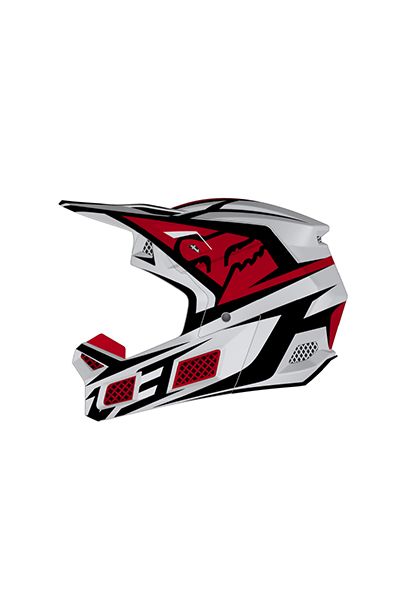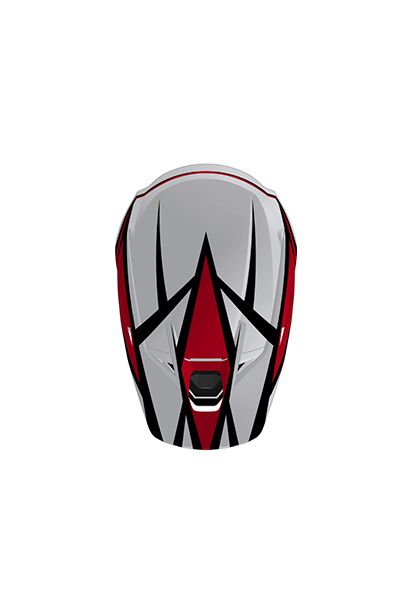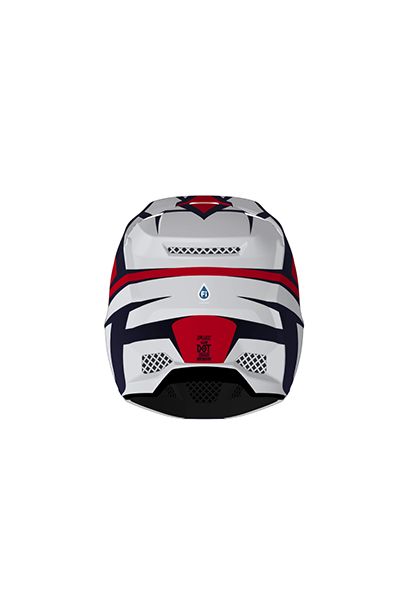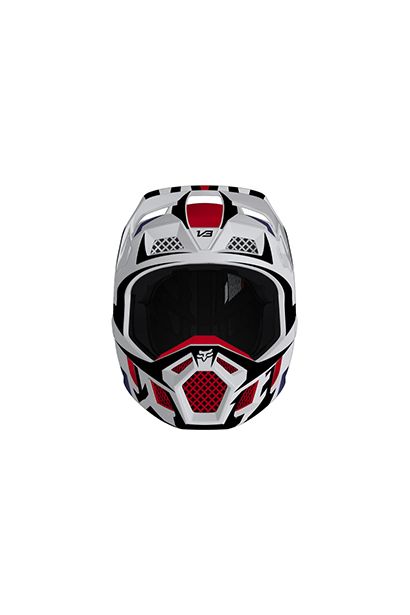 V3 Idol-hjelmen er en hyldest til den legendariske moto-kultur fra 80'erne, og dens farver og grafik er moderne og klassiske på samme tid. V3 er den mest teknologisk avancerede moto-hjelm, vi nogensinde har tilbudt. Den bygger videre på sin mesterskabs-vindende arv med et nyt, højt ventileret design og en systematisk tilgang til at beskytte dig mod både lineære og roterende stød. Den tech-rige opdatering omfatter et arsenal af revolutionerende funktioner, herunder Fluid Inside® og Fox' proprietære MVRS. V3 er blevet båret og forbedret af de hurtigste racere på planeten, og den er skabt til motocross-mestre.
Den første hjelm med to rotationsstyringssystemer: Fluid Inside™ og MVRS™  
Det nye system, Fluid Inside™, er designet til at hjælpe med at sprede rotations- og lineær energi overført til rytterens hjerne ved styrt  
Andengenerations Magnetic Visor Release System™ (MVRS). Gendesignet med mere modstandsdygtighed mod rust og raffineret frakobling for at hjælpe med at mildne eksterne rotationskræfter  
Dobbelt densitet Varizorb™ EPS-liner for at yde forbedret beskyttelse ved at sprede slagstyrken på et bredere område.  
Patentanmeldt hagebeskyttelse / øjenport CAGE™ er beregnet til at forbedre energistyringen i tilfælde af slag  
MCT (Multi Composite Technology) skal-konstruktionen blander karbonat- og FRP-resin for at give en let, men stiv ekstern skal  
4 skal- & EPS-størrelser for optimal pasform
Sprøjtestøbte netventilantionskærme giver overlegen ventilation og luftgennemstrømning, samtidig med at der sikres beskyttelse mod snavs  
Aftagelige, vaskbare X-Static® komfortliner og kindbeskyttere er antimikrobielle og styrer lugt, mens de transporterer fugt væk fra hovedet
Opfylder eller overstiger DOT- og/eller ECE 22.05-standarder
V3

TECHNOLOGY & FEATURES

Fluid Inside

Fluid® incorporates a matrix of pods oriented around the head and attached to the helmet interior. By precisely decoupling or "floating" the helmet on the head, each Fluid pod matrix acts like CSF to manage linear and rotational forces acting on soft brain tissue.

MVRS

Designed to stay firmly in place through aggressive dirt bike riding and roost conditions but detach from the helmet upon impact to help mitigate external rotational forces that can affect your head during a crash.

Varizorb

The dual-density liner is meant to provide improved protection by progressively dampening impact forces across a wider surface area.

CAGE™

Our patent-pending CAGE™ is intended to improve energy management in the event of an impact to the chin bar/eye port.
features